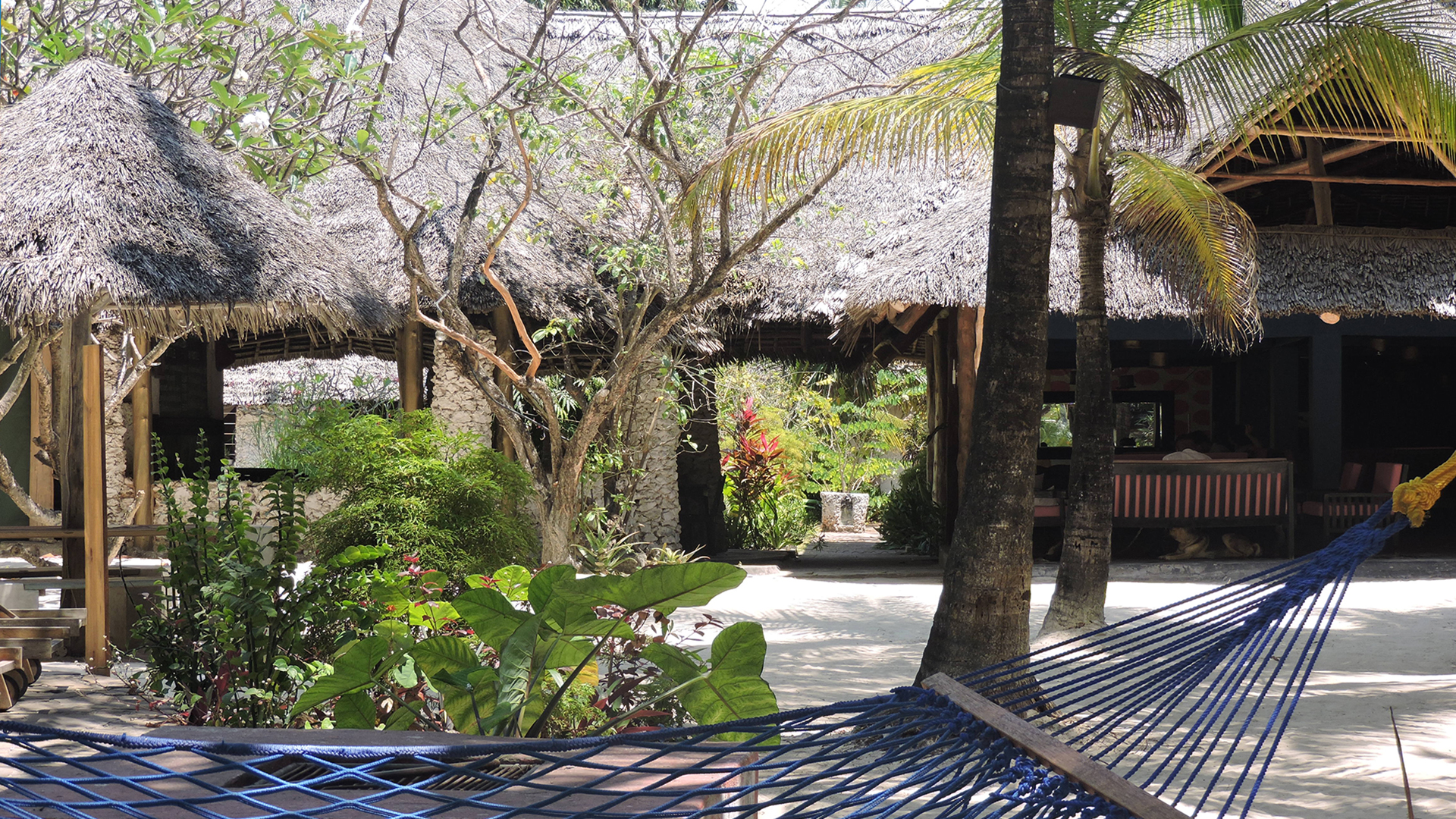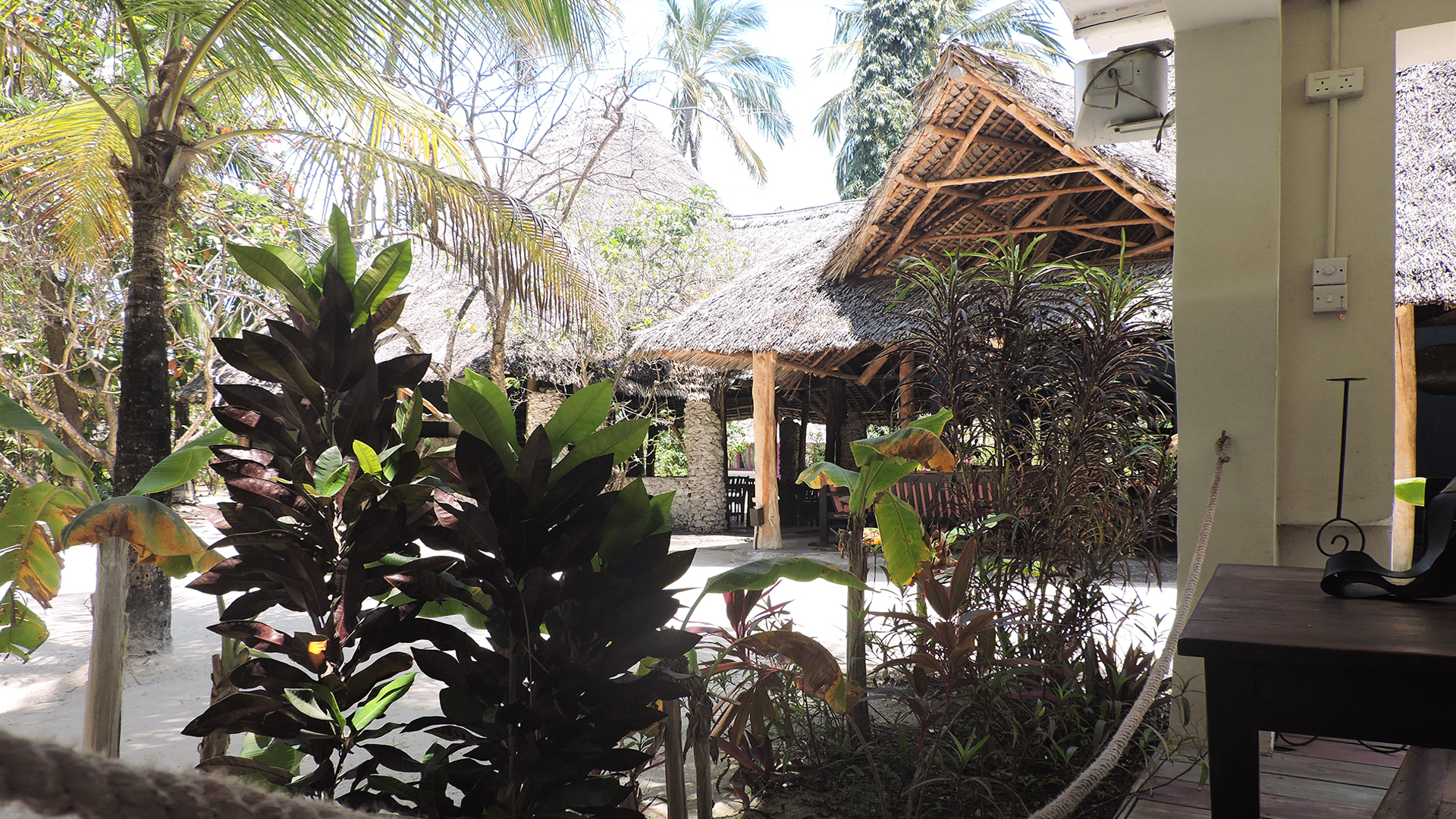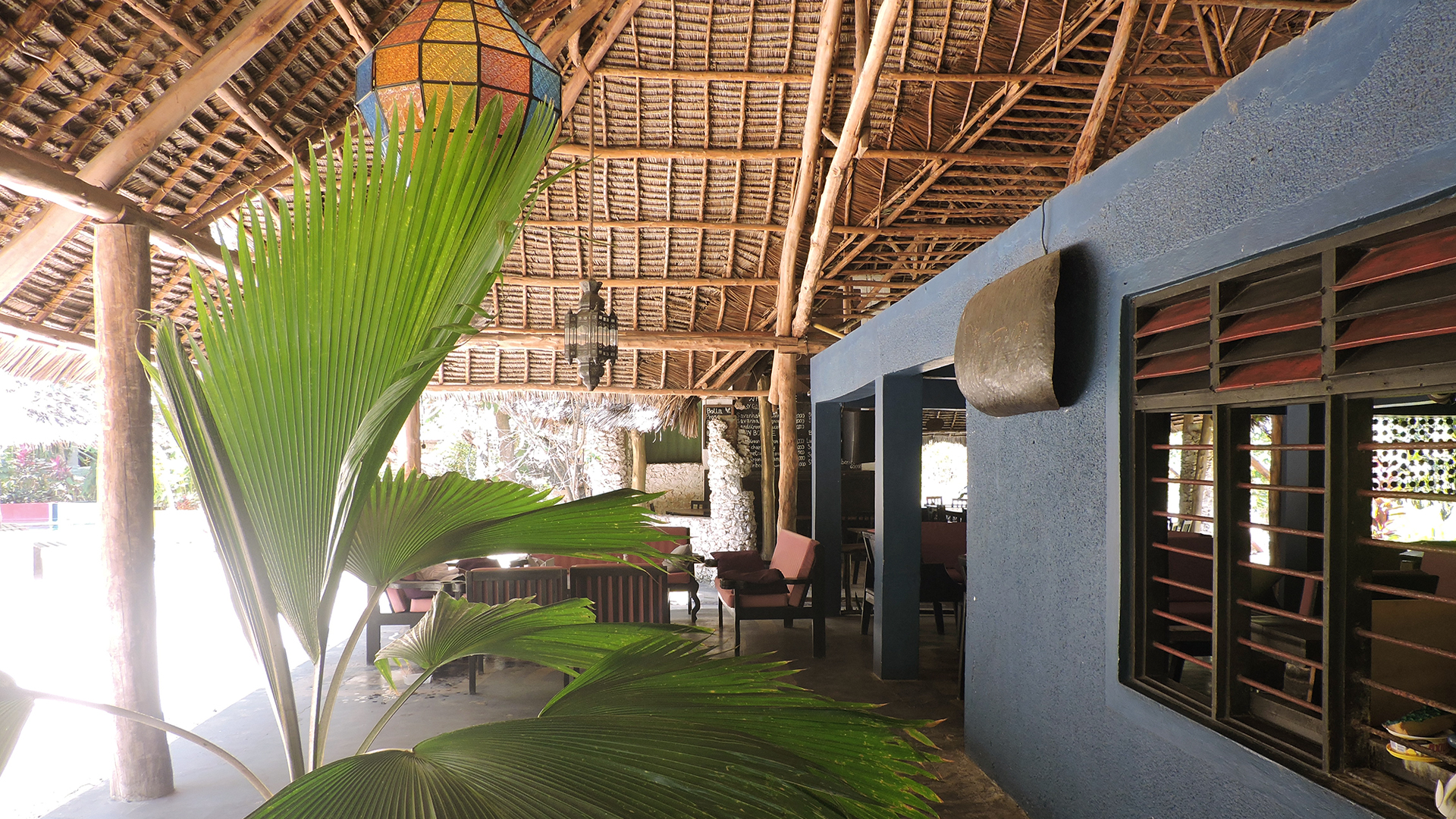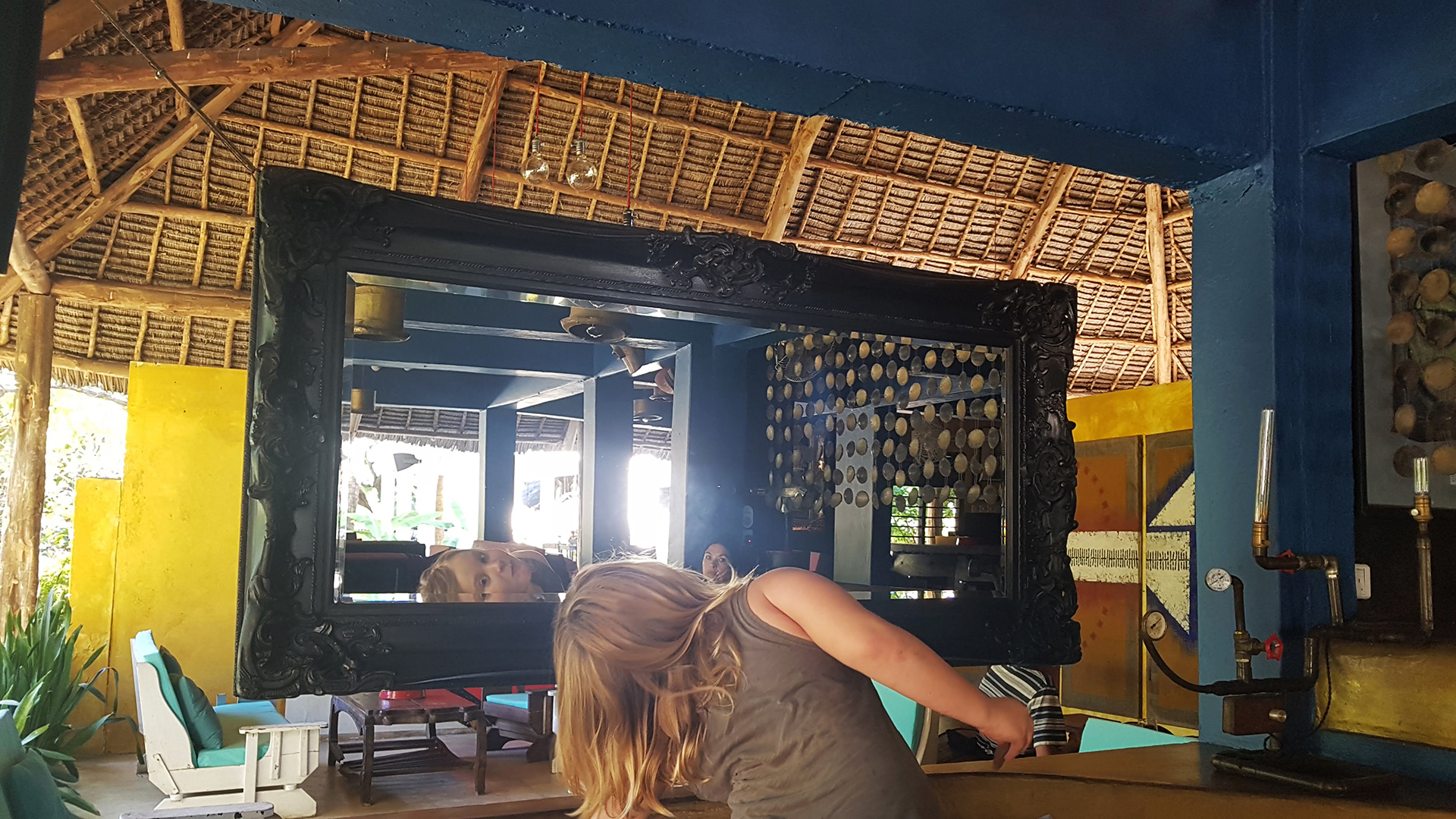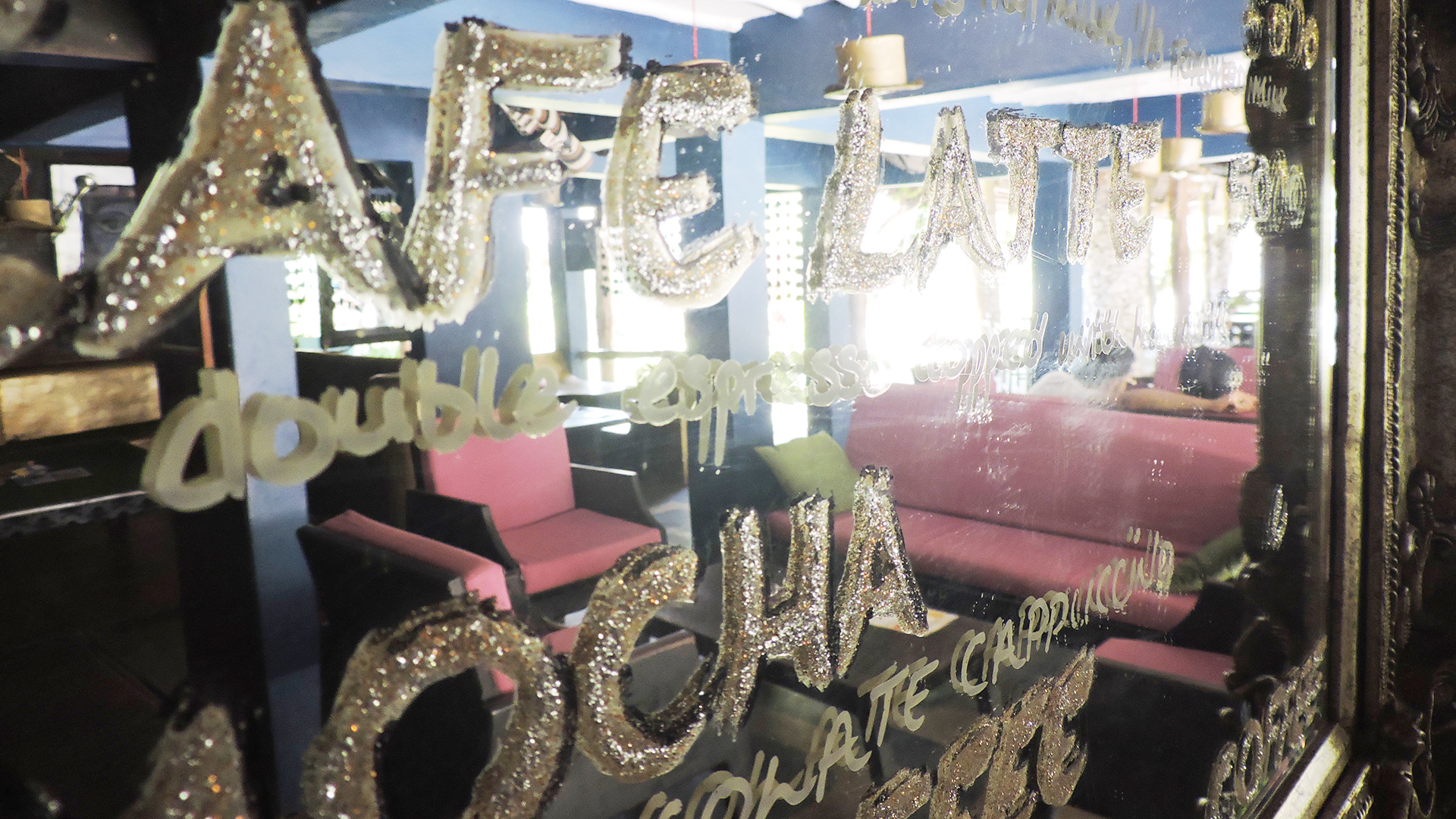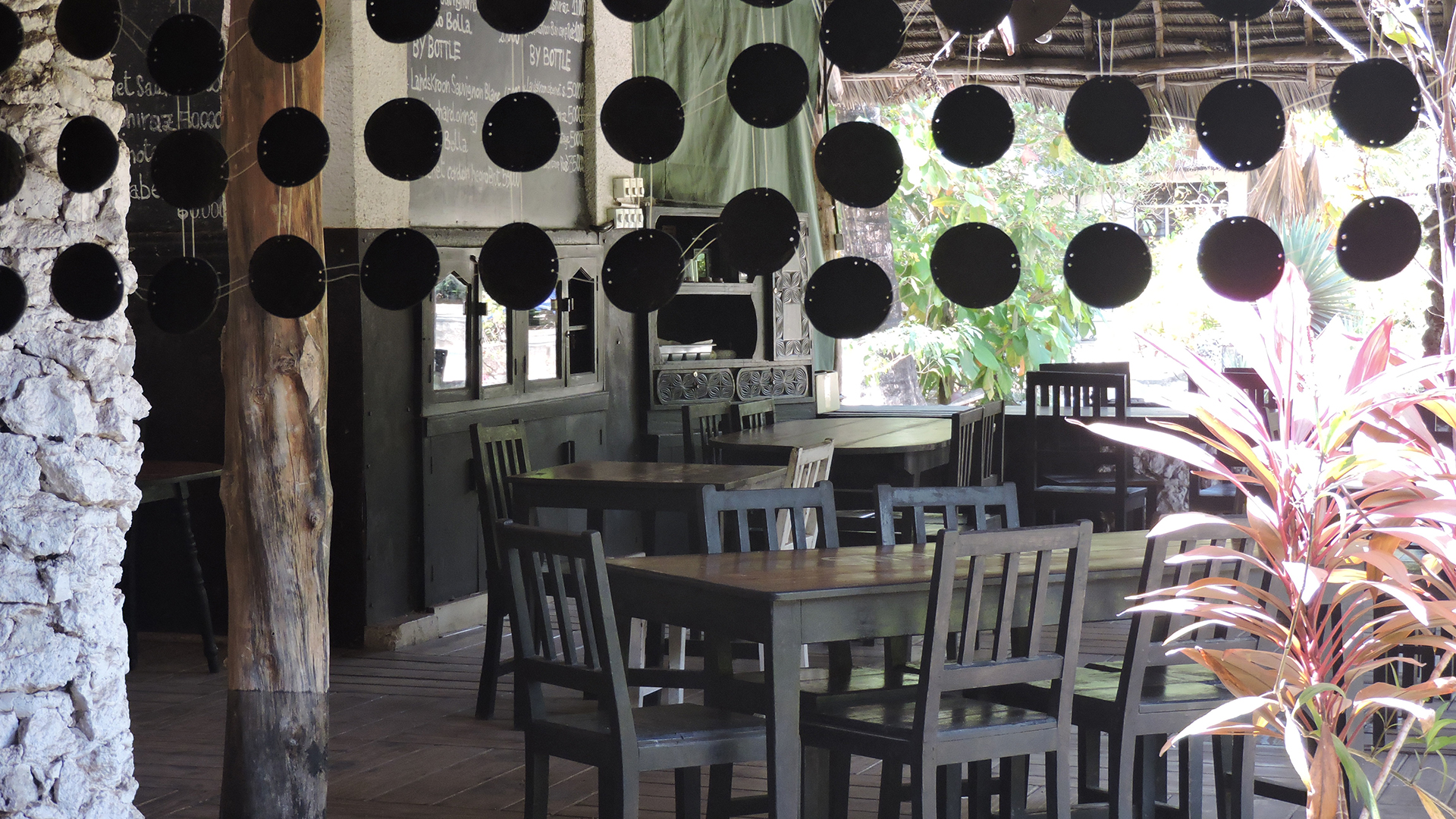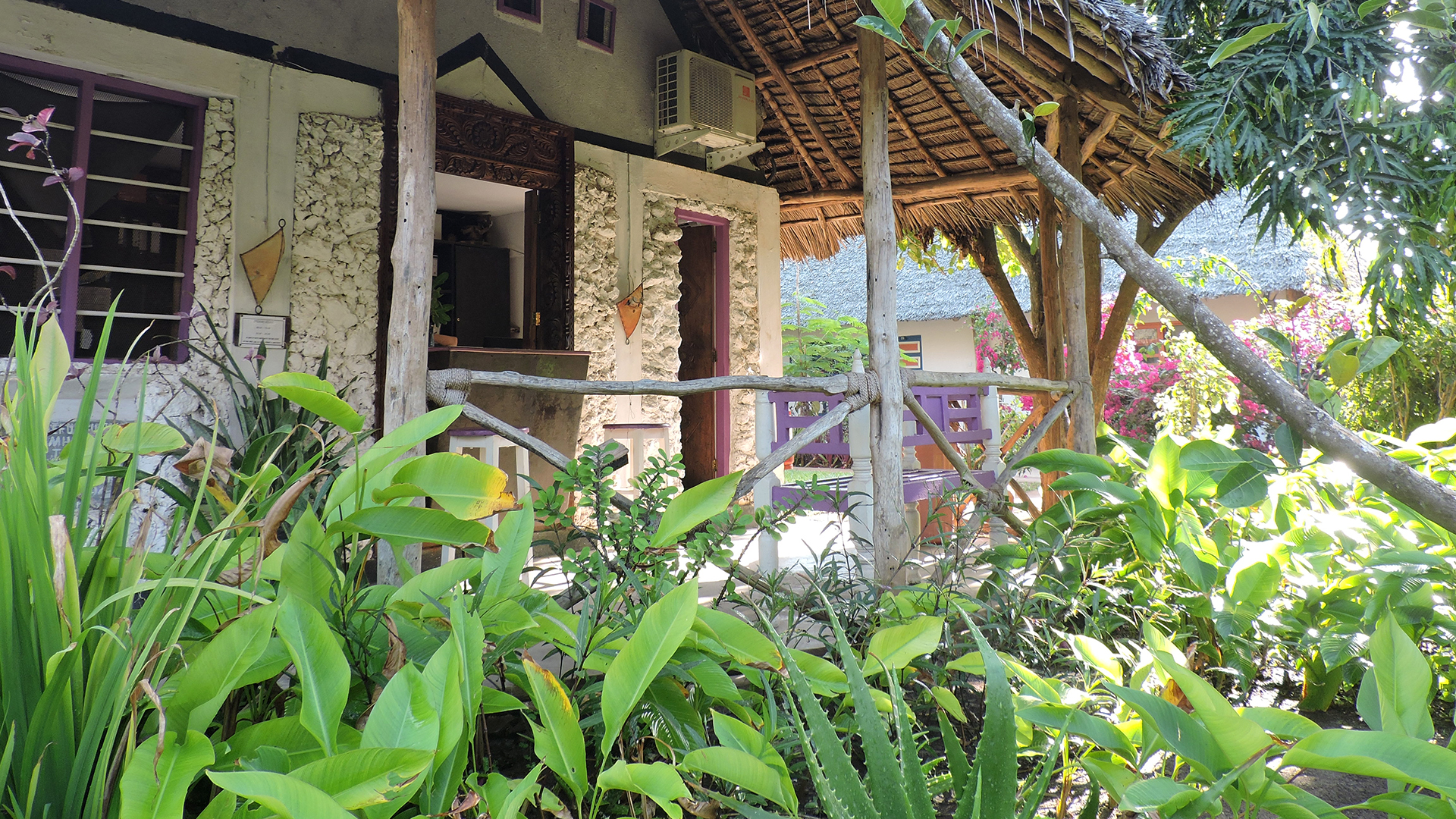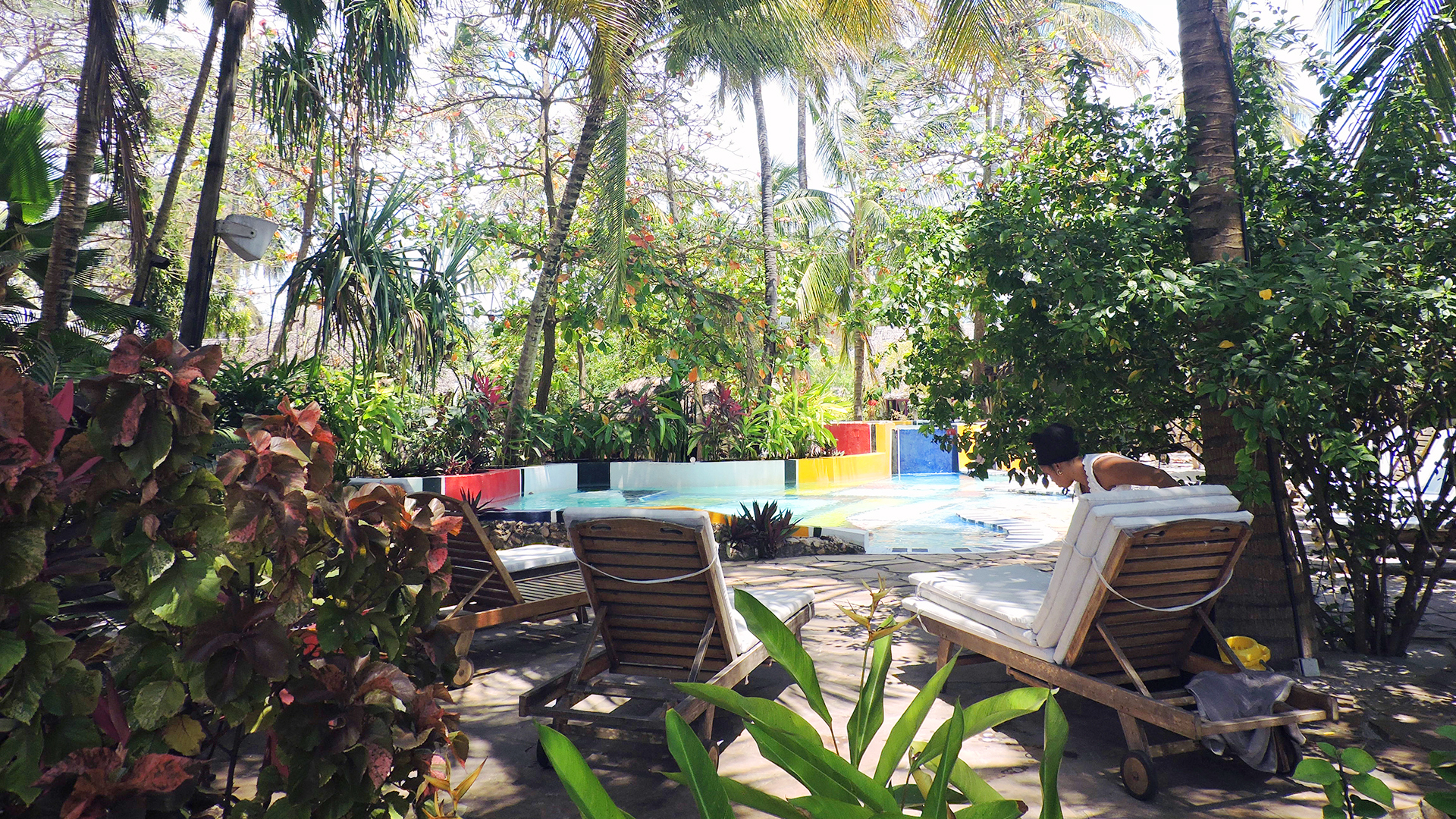 A little bit more about us …
We can offer you both a relaxing holiday and an active vacation that combines sea, sun, wellness, yoga and kitesurfing.
70 m inside of the beach:
The bungalows, the yoga studio, the swimming pool, the main restaurant and bar are located in a large verdant plot dotted with with mature Ficus, Flamboyant and Coconut Palm trees less than 100 m. from the sensational beach of Paje. It is the perfect place to regenerate away from the beach folk and its nicely protect from the monsoon winds
You can reach the beach in a minute walk along a narrow sandy path. From here another minute walk to the right and you will reach our beach bar and kite centre – Paje by Kite. Here you can kitesurf, store your kite gear and enjoy the seaview while sipping your drink. From 4 to 6 pm it's happy hour! you can double your cocktail and have some tapas to taste along with your beer and wine. Twice a week, early in the morning, we also have a yoga class here.
Paje by Night Restaurant & Bar
The restaurant is open daily
– from 12:00 to 22:00 –
Being two of us Italians, the restaurant offers many Italian dishes. Think about homemade pasta, ravioli, lasagne and wood-fired pizza. Living on an island fish and seafood fresh from the ocean also play an important role in our menu. Since it is a tropical island big healthy salads are a must. Not to disappoint anyone, we also offer meat recipes and to honour the island traditions there is a selection of Swahili dishes.
The menu is a la carte.
Breakfast in served from 8 to 10 am. We offer Full breakfast, Vegan breakfast and Gluten free breakfast.
The Bar offers good music, cocktails, a selection of  wines and beers, soft drinks and 100% fresh fruit sugar free tropical juices and smoothies minute made with the fruit that our island seasonally offers.
The  bar is open daily
– from 8 am until 1 am –
ALWAYS TOAST
BEFORE A SHOT
From 4 to 6 pm it's happy hour at the Beach Bar
The swimming pool and the Jacuzzi are shaded by Indian almonds trees and coconut palms. Its water is always amazingly fresh and if you travel on the hottest months of the year, when even the ocean is a tea pot, you will certainly love it. It features different depth so everyone can enjoy. You can get your beach towel at the reception.
The Garden is mature with plenty of green and hammocks to enjoy at any time of the day and night. You are likely to encounter some red Colobus Monkeys – please do not feed them – and chameleons if you search carefully.  At night, with your nose up, stargazing is another beautiful option and let us know if you would like to have a private romantic dinner by the fire place.
The Yoga Studio is located in the heart of the garden. It's a beautiful place, with a calming, peaceful atmosphere, illuminated by natural light, free of noise and other distractions, perfect for your practice.
The Bali Spa hut is where our Indonesian therapist masseuse gives her amazing traditional and holistic massages.
Beach Bar and Kite Centre
Open every day
– from 08:30 to 19:00 –
From the hotel, through a sand path, you can walk down to the beach. It's less than 100 m. away. Right on the beach, 200 m. to the right, you will see our detached beach facility which hosts our kite centre – Paje by Kite – and the beach bar.
You can enjoy ocean-view sun loungers, Italian ice cream, coffee, milkshakes and freshly made juices and smoothies, cocktails, beers and wines as well as some light meals and big healthy salads.
From 4 to 6 pm it's happy hour! you can double your cocktail and have some tapas to taste along with your beer and wine.
The tide ebbs,
the tide flows,
the colours change and you will probably never forget how sensational this place is.
Every Friday from 8 to 10 pm it's Live Music time !
International, African and Tanzanian artists and talents will entertain us with Swahili Blues, Tarab and Afro-fusion Jazz, Tribal heritage Sounds and Voices. Dinner is served by the pool and time will fly.
Check out the events on our Facebook and Instagram pages.
We are looking forward to have you with us !